Salesforce Marketing Cloud is a powerful digital marketing platform with built-in AI, with tools to deliver data-driven, personalized and relevant multichannel messages to all your customers. Also included is Marketing Cloud Account Engagement (formerly Pardot), Salesforce's marketing automation application for B2B, with powerful tools to generate more and better leads, accelerate your sales funnel and calculate your marketing ROI.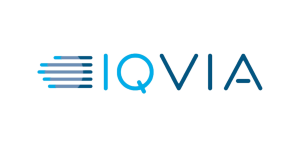 IQVIA Technologies is a world leader in using data, technology, advanced analytics and expertise to help life sciences companies drive healthcare – and human health – forward. CloseContact is certified partner for their OCE Marketing platform, an integrated solution built especially for organisations and companies in the life sciences sector. As partner, we can help our clients in the health care industry with implementation and support.
a B2B e-commerce solution for manufacturers, wholesalers, service providers, partner organizations and dealerships. Built on Salesforce technology, it lets you manage multiple webshops and customer portals from the same platform. It delivers CRM, e-commerce and marketing on a single platform and gives your marketing, sales and service teams real-time insight into customers' interactions, preferences and orders.